I had the opportunity to sit down with a number of MVPs last night and this morning at breakfast to discuss what they learned at the Mix conference on day one. I wanted to get a sense for what we were doing right and what we needed to improve upon. I thought I would share those thoughts with the public and ask for your input. If you are at the conference, feel free to find me and give me your feedback or leave a comment here and I'll be glad to start a dialog with you.
Last night I spoke with Dave Ward in depth about his experience. He spoke overall positively about the conference. He said that the keynote wasn't as exciting as he would have expected but he was overall really pleased with the conference. He attended a breakout session titled "50 ways to speed up your HTML." He said that they actually covered 57 tips in the session time which is amazing. Dave said that the session was awesome and that he learned at least 2 or 3 things. I laughed and told him "You do realize that leaves you with about a 5% retention rate, right?" Of course he said that he knew a lot of the other things that were discussed but that he was overall very impressed with the quality of the session.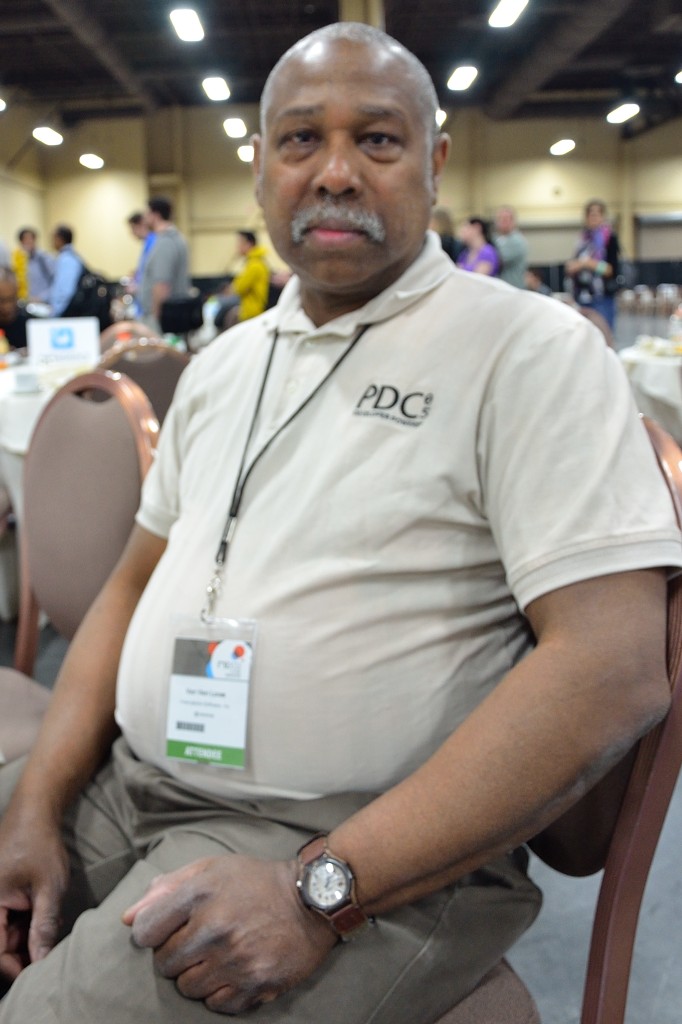 This morning I had the opportunity to speak with Van Van Lowe about his experience with the conference. He said that he too was very happy with the conference and that Mix is his favorite. When I asked what he liked most about Mix that he didn't see at PDC, he indicated that he enjoyed the web focus because he is a web developer. Strangely enough, I met Van at PDC 2010 while talking with Scott Hanselman. Needless to say this guy gets around to our conferences! Van attended the Orchard breakout session because he said that he has big plans to use Orchard. Van said that he got enough out of the session to get him started and that was basically the point.
I attended the Orchard Session yesterday as well. I was surprised how far this project has come since I blogged about it so long ago. I am good friends with a former developer, Erik Porter, and a current developer, Nathan Heskew, on the Orchard project. Talking with others who attended afterward, they seemed extremely pleased with the progress and many said "this is ready for prime time and it's so much better than anything out there right now." and "They've thought everything through."
I'm looking forward to the Mix day 2 keynote just about to start now! See you there!